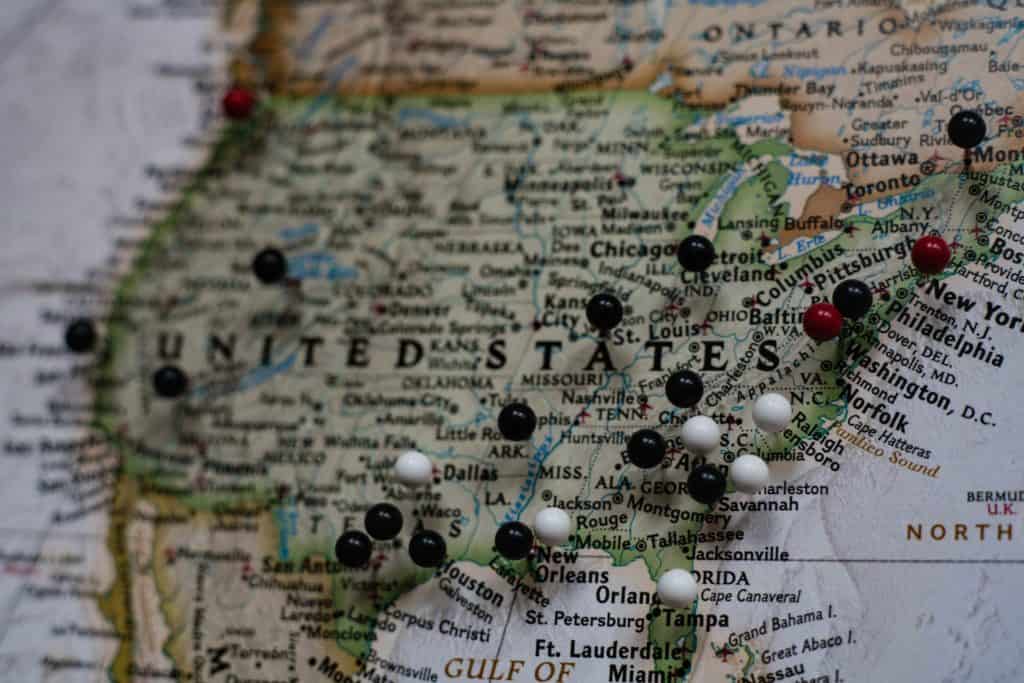 Why Your Firm's Website Needs Location Pages
In previous posts I've talked about some of the ways Google's search results have changed from the early days of SEO. I've also discussed why Google Maps results are some of the most important results you can target.
But Google Maps does present a problem. Namely this: absent any other ranking signal, it's always going to default to appearing in a single city, primarily the one where your physical address is located.
For some lawyers this isn't a huge problem. If you're only working in New York City, then you probably only really care about New York City.
If you're working in a smaller town, or in a metropolitan area that really runs off multiple townships, it's going to be important to make sure your firm shows up in the search results for those townships.
Detroit is a good example. Sure, you take clients in Detroit, but if you're like most business running in the Detroit metro area you'll probably want to show up in some other places too. Some of the wealthiest potential clients (the ones who can pay for your services) are actually in Southfield, Royal Oak, Sterling Heights, Rochester Hills and so forth. Those cities are all some distance away if your physical location is sitting within city limits; they are, in fact, in a whole other county. But the demographics of that area ensures a lot of potential  clients will be commuting in from up to 45 minutes away from your location. At least. They will, if they can find you.
Google isn't aware of the demographics of the area; it's got an algorithm, and without a little help it's mostly going to prioritize showing your prospects offices about 15 minutes away from their physical location, especially if they're conducting the search on their mobile phones. Most people do, so this is a pretty big deal.
Enter location pages.
The good news is that Google's perfectly willing to display your business to other areas you may serve. You just have to give it signals that indicate the need to do so.
Some of this happens when your Google My Business page is set up in the first place, but that's only the beginning. Google crawls your website in search of other signals. And while you might list out the cities you serve on your homepage and on a services page, that's not necessarily enough to give you the ranking power you may need.
But location pages, a dedicated web page for each city you really want to target or serve, can provide those ranking signals.
These pages can also serve as landing pages for locally-focused AdWords campaigns, and increase the amount of content on your site in a way that boosts organic ranking signals as well.
You don't need a location page for every city you might ever hire a client in. That tiny town down the road that has 23 people can probably do without its own location page. Making a few strategic choices based on the demographics of your local area is certainly something I can help you with.
Next week I'll talk about how those location pages should be set up. A lot of people do it wrong. Don't want to get that deep in the weeds? You don't have to.
Now that you know you need them, I can have those pages set up for your firm in no time.
Founder and President of LegalRise.
Are you looking to take your law firm to the next level?
You should get a reliable return on your marketing budget every month. Want to learn how to maximize the return on
your spend? Download Turning Clicks into Clients. If you want to grow your firm this free report could be the most
important thing you read this year.
What your marketing company isn't telling your law firm about turning
CLICKS INTO CLIENTS
3 Things Clients Look for On Your Google My Business Listing

3 Things Clients Look for On Your Website

Why You Have to Pay Attention to Paid Search Results

The 1 Offline Outlet Your Firm Must Pursue

The Top 3 Ways Your Marketing Firm Wastes Your Money

Why Lead Gen Websites Will Never Produce the Results You Want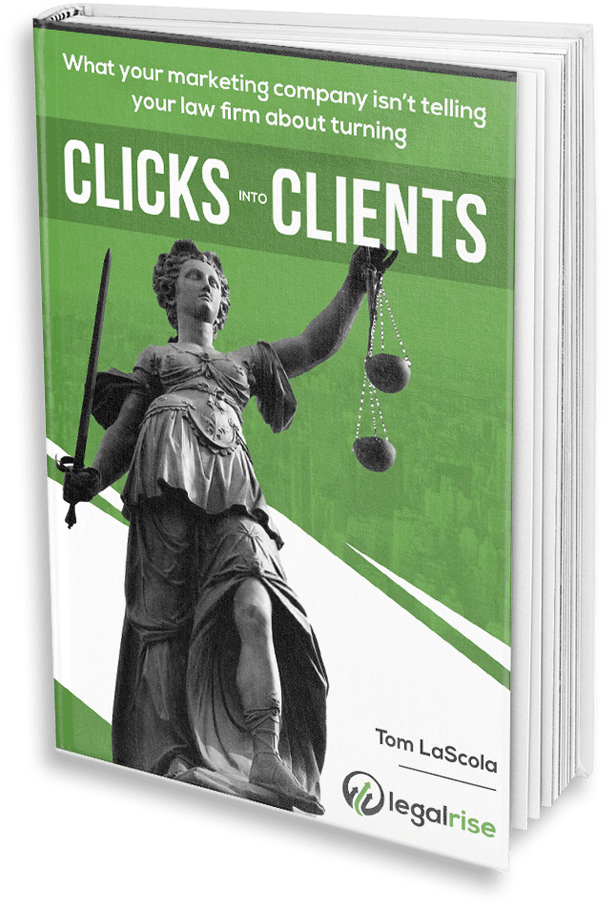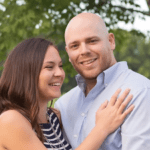 Tom LaScola
FOUNDER & PRESIDENT
I have provided effective legal marketing for law firms for over 10 years. I pride myself in my work and it shows.  I work on a no-contract basis for clients and many have remained with me for the duration of my career. Most importantly - I love what I do.