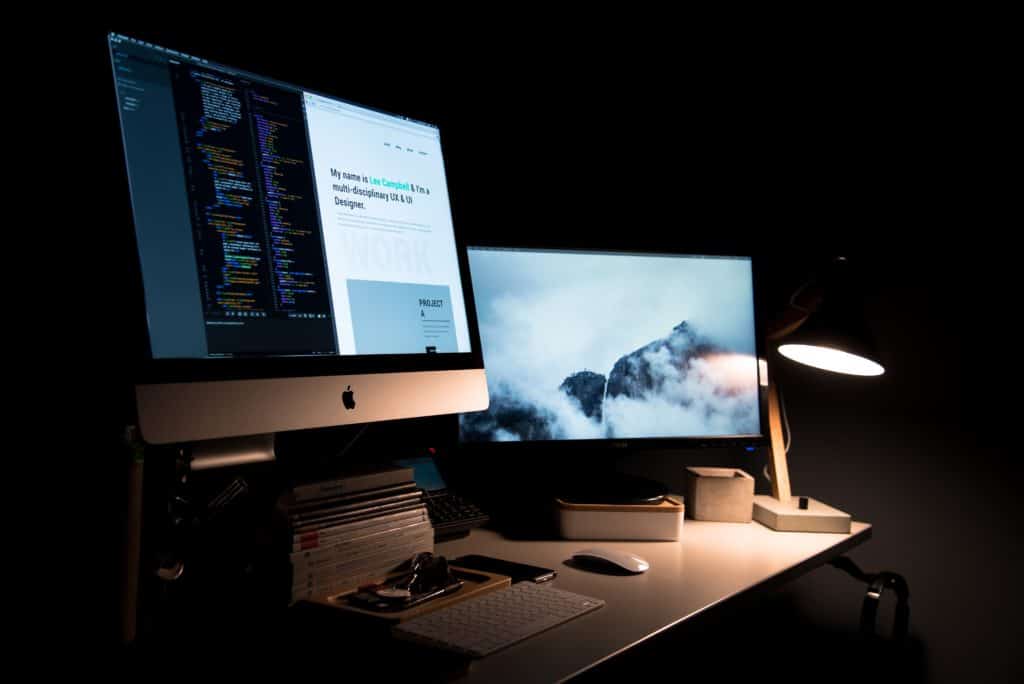 Why Hiring a Web Designer Isn't the Answer to Your Law Firm's Marketing Needs
You now know that lead generation services are poised to cost you a great deal of time and money. And you know the prices set by huge marketing firms are driven, in part, by their own overhead.
In your quest to find a good, affordable, and solid solution for marketing your law firm, you might be tempted to reach out to an independent web designer, especially if you're blown away by the beauty of their portfolio. Here are a few reasons why you don't want to do that.
Designers are designers first.
Many designers claim to understand SEO, and claim to offer those services as an add-on for less than your average digital marketing consultant.
SEO is about more than putting out a pretty website or good content. There are tons of moving parts beneath the surface. The chances that your web designer is going to pay close attention to crawlability, site structure, 301 and 302 redirects, or XML sitemaps is slim. To say nothing of the content itself. Search Engine Journal reports 93.72% of all sites have a low text to HTML ratio, which indicates a whole lot of beautiful sites which don't have much substance.
And speaking of HTML, there are SEO tasks that need to be completed there, too. Most web designers ignore them in favor of aesthetics. I can't tell you how many lawyers have come to me after going to web designers because they're not getting any traffic.
Organic SEO is only 1/3rd of the digital marketing puzzle.
15 years ago the Google "top spot" was the key to all success.
Now, as covered elsewhere, the organic "top spot" is really something like "position #7."
Still important, but it's not going to get you the business you need on its own. You need AdWords to punt you to the very first results your potential clients are going to see, and local SEO to get into the maps results.
Keep in mind: local SEO runs on a completely different algorithm than organic SEO does, and if you don't set aside an AdWords budget and work with someone who knows how to navigate the tricky, often-frustrating world of cost-per-click bidding and ad optimization then you're never going to get where you need to be.
Web designers usually won't even touch either one of them. They might be savvy enough about local SEO to put your address and phone number in the footer, to write it out the same way every time, and, perhaps, to fill out a Google My Business profile and to write up a few citations on your behalf. Unfortunately, there's a lot more to local SEO than that, and with just 3 results to choose from competition is more fierce than ever.
Your clients don't really care what your website looks like.
They care if it's fast, if it's readable, and if it gives them the information they need. That's it.
And they won't care at all if they can't find it.
I'm not saying you want the world's most generic website, nor am I suggesting some sort of free WordPress template is the way to go. Obviously, an ugly website is also a bad idea.
There are, however, affordable tools that can offer the visual framework for a solid, branded site.  
If you're dead-set on an 100%, freshly designed site there's nothing wrong with seeking help from a web designer. Just be aware you'll need a digital marketing consultant next.
Founder and President of LegalRise.
Are you looking to take your law firm to the next level?
You should get a reliable return on your marketing budget every month. Want to learn how to maximize the return on
your spend? Download Turning Clicks into Clients. If you want to grow your firm this free report could be the most
important thing you read this year.
What your marketing company isn't telling your law firm about turning
CLICKS INTO CLIENTS
3 Things Clients Look for On Your Google My Business Listing

3 Things Clients Look for On Your Website

Why You Have to Pay Attention to Paid Search Results

The 1 Offline Outlet Your Firm Must Pursue

The Top 3 Ways Your Marketing Firm Wastes Your Money

Why Lead Gen Websites Will Never Produce the Results You Want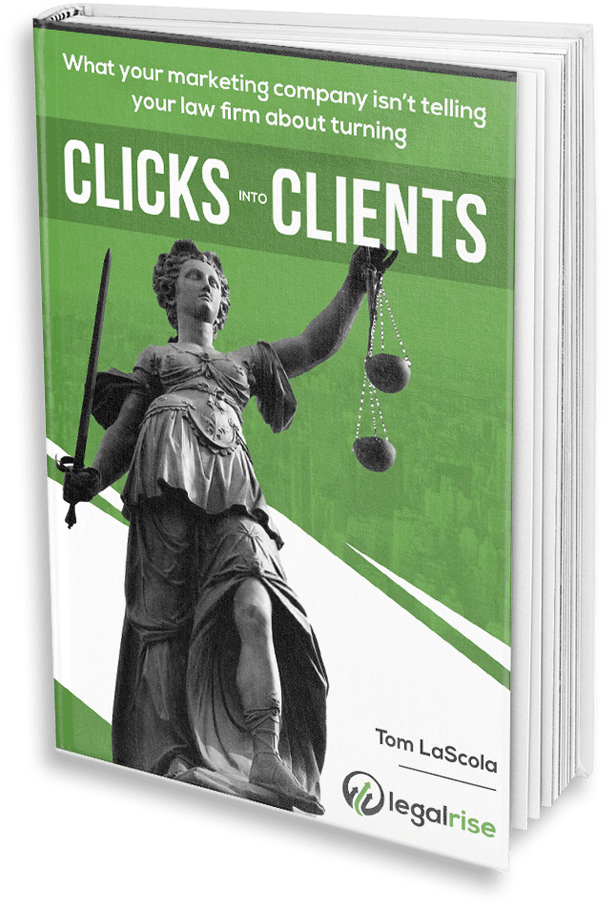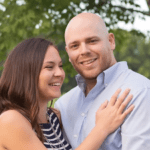 Tom LaScola
FOUNDER & PRESIDENT
I have provided effective legal marketing for law firms for over 10 years. I pride myself in my work and it shows.  I work on a no-contract basis for clients and many have remained with me for the duration of my career. Most importantly - I love what I do.