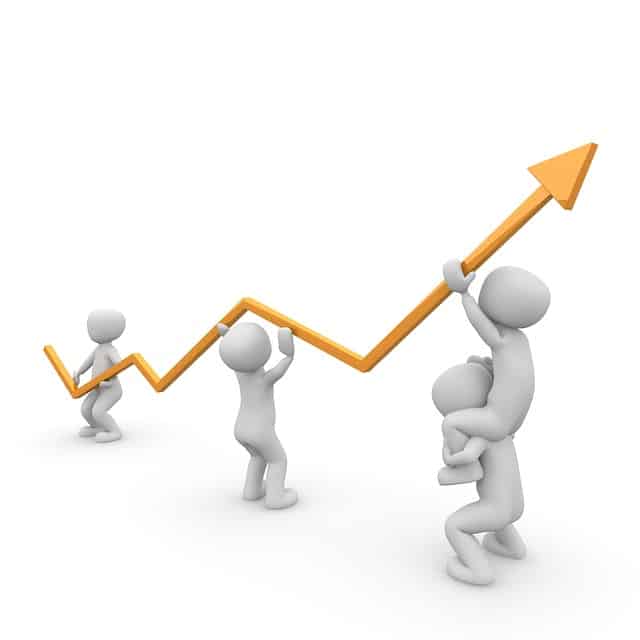 My Quick, Simple Recipe For Quick Law Firm Growth
A load of debt. A ton of competition. And dozens of distractions, some of which look more productive than they actually are.
Opening your own firm? If you're like most of my clients, that's what your reality looks like.
But changing your reality is pretty simple. You just have to invest enough time and money into the right things. The things that will absolutely get clients in the door and keep them there.
This is the same formula I share with my current clients, the steps I help them execute every day.
Step 1: Develop Good a Intake Process
How well does your firm do first contact?
Is there always someone available to answer the phone during business hours? When clients arrive, is there a warm, friendly receptionist available to greet them?
It doesn't help to get the phone ringing if clients don't get the sense that they're going to be taken care of from the moment they finally make contact with your office.
And if they do decide to hire you? You need to give some serious thought to the onboarding process. This is the foundational work you're going to do to retain that client, to ensure they'll continue to come to you with future cases and refer you to their family members, friends, and business associates.
The onboarding process should achieve the following objectives:
It should introduce the client to you, your firm, and how you will work together.

It should give you an opportunity to get familiar with the client's case.

You should explain exactly how your services are billed.

During this process, you can give the client homework, e.g., a list of documents they'll need to gather to provide evidence for their case.

Set up follow-up appointments.

Take care of housekeeping, like signing paperwork or collecting your retainer.
By the time the process is done the client should feel as though they understand how their interactions with you will unfold, how often you'll be in touch, and what they need to do next to make their time working with you as successful as possible. Keep in mind not all of these steps have to be taken care of while the client is sitting right there. You might send appropriate forms to them via email so they can take care of them electronically, for example.
Process Street, a project management software development company, has developed an onboarding checklist for lawyers which could provide some good inspiration here.
Lexicata, a developer which provides software for streamlining intake procedures, also offers a nice article called 4 Things Missing From Your Client Intake Process. Boss Lawyers, a law firm out of Australia, also did a nice write-up on the intake process in Professionalism and the New Client Onboarding Process.
The gist of these resources? The more organized and communicative you are, the better. This is your chance to show you are on top of your game and will be easy to work with, something which will set you apart from other lawyers the prospective client may be considering, or may have dealt with in the past.
Warm Lead Responsiveness
This step is closely related to intake, but the amount of time it takes you to get in touch with a warm lead can make a huge difference to your firm's success. I'm not talking about inbound calls. Rather, I'm talking about people who contacted you via email or through your site's contact form. If you're using sites like Avvo which provide you with leads you need a system for making sure you touch base with these clients fast, too.
Both are forms of warm leads, but theoretically if you have someone answering the phone you'll catch and respond to each of those.
If you don't have someone answering the phone, however, and calls are going to voicemail then you need to make sure you're getting back to callers within 24 hours, if not sooner. How much sooner? If you can get them within the hour, so much the better. If you can get them within 15 minutes you might just cinch their business. Many customers really do just go with the first law firm to call them back.
Don't assume you have this all under control. 35% of law firms never get back to their warm leads. And make sure you're contacting them enough. If you don't get them the first time you call back it's wise to try three, four, even five times after that before you give up.
A recent report from Thomson Reuters suggests responsiveness is the number one thing clients care about when it comes to choosing their lawyer. It could be the key to making your law firm stand out from the crowd. Make sure you have a strategy in place for proving yours.
Internet Visibility
Before customers call you they have to find you. For the most part, the only place anyone's looking or doing research is over the internet.
This isn't news to anyone anymore, but you'd be surprised at how few lawyers make Internet visibility a priority.
Assuming you've at least completed the basic step of having a website (and a number of law firms haven't), your next task is to make that website good enough to get found. You do this through providing two types of content.
The first type of content are "locations served" pages. They aren't super necessary if you serve a single city. If you serve multiple communities throughout a county they can be vital to helping you get ranked and found in those cities.
Keep in mind you don't want to do this the way most businesses do. Most repeat whatever content is on their home page, then slap, "Legal Services in City, State" or some variation of that theme at the top of the page. This makes visibility worse and provides no real value to people visiting the page.
Instead, it's better to focus on things you know about that location as they pertain to your legal practice. Are there city ordinances in one spot which serve as criminal violations, but not in others? Are you close to certain resources which relate back to the type of law you practice?
Don't worry if you can't write these yourself: you can always hire someone else to write them for you. This task can definitely take some creativity. But done right, they will give you an edge in the search engine results page.
The other type of content is blog content.
Some law firms have stopped investing in their blogs, which is a shame. Blogs are the key to capturing long-tail search traffic for specific legal issues or questions your clients might have. Every page of blog content you put up is another shot at scoring a visitor to your website who might give you a call.
What kind of long-tail search traffic do I mean? I mean people who type in queries like: "Can I get a car after declaring bankruptcy?" They have pressing legal questions on their mind. They're not ready to call a lawyer yet, but they're thinking about it. You can be there for them while they're worrying. You can reassure them.
Put up 100 blog entries over time, get 100 fresh chances to capture traffic, demonstrate your expertise, and win the call.
Again, you don't have to create this content yourself, though if you can carve some time out of your day to work directly with a content creator to put your personal spin, in-depth legal touch, case knowledge and opinions behind that content you'll get stronger blog entries.
If you can't, you can still benefit from having someone who is good at writing layman's answers to layman's questions plugging away at the task of adding new, useful content to your website week after week.
I help my clients with both of these tasks, as well as the dozens of other tasks which must be completed to successfully launch any kind of SEO strategy.
Reviews & Testimonials
Reviews have become one of the most important marketing tools. They serve as ranking and trust signals for your website. They also serve as trust signals for potential clients, who are trying to decide whether working with you is a good investment. Reviews help customers grapple with their number one fear: whether calling you is going to be a mistake.
Having more reviews ranks you higher in Google Maps, which is one of the most highly competitive places you can rank.
While it's good to have reviews on any site which collects them, I've seen my clients receive the most success when they focus on having reviews posted in two places: Google Reviews, and their own website. The two don't necessarily have to take away from one another. There are plugins which will display recent Google reviews on your website, and Google doesn't count the display as duplicate content.
You just want to get any positive reviews you receive right where customers will see them.
Keep in mind getting reviews is something you have to be actively engaged in. While I help my clients create review strategies which work for them I can't be on hand to ask them to leave a testimonial at the close of a successful case. Only you can do that. Tools like follow-up emails do help, but very little beats the power of a personal ask.  
And, of course, you have to make sure your law firm is constantly worthy of a five-star review, which means you're going to have to deliver a fantastic experience from start to finish.
Smart Paid Ad Spends
SEO isn't something you can get done quickly. Over time the right kind of work will help a site rank, but it's very rare for anyone to see instant organic results.
That's where paid ad spends come in. They're a way to get some quick revenue in the door. After all, you need cases before you can have reviews, and you need cases long before the SEO process starts generating results.
For the most part you're going to want to direct the majority of your budget to Google. Google's paid ads are what show up at the top of every one of their search engine results pages now. Prospective clients will see them before they see the Maps 3-pack and before they see any organic results.
Though I'm not a huge fan of them, if you've got the budget to do so it doesn't hurt to do some advertising on sites like Avvo or FindLaw either. At the very least it's important to have accurate, up-to-date profiles on these sites, and to gather some reviews there. If you don't have the budget you need to stick to AdWords first.
While many parts of this formula are things only you can do (just as I can't ask for reviews for you, I also can't greet your clients, or call back your warm leads) paid ad spends are one area where you absolutely need help from an expert who studies these things day in and day out.
The ins and outs of ad quality, keyword selection, negative keyword selection, setting budgets, and matching the right ad to the right landing page can be labyrinthine. Staying on top of the changes in the ad algorithm is as much of a full-time job as staying on top of organic SEO algorithms, only this time, a lot more of your money is at stake.
This is even more important in huge, competitive markets where ad spends are necessarily more expensive.
In this case, your role is to understand you're going to have to put some money into this process, and taking it seriously enough to invest.
Simple, but not easy.
The steps aren't rocket science, but they aren't necessarily a cakewalk. The truth is they're going to demand a lot of engagement from you and any staff you may have. Things that I do for you as your marketing consultant will still demand that you understand the value of those activities, because for the most part you'll have to invest some time or money into making them work correctly.
But if you commit to the entire formula, you'll start seeing real growth. Growth which makes all these efforts an investment, rather than an expenditure. Where some firms fall down is they forget to commit to the entire process. They think they can just leave everything to a marketing firm and go about their business. It would be nice if that were true, but it's not!  
Instead, successful lawyers and consultants work hand-in-hand to create great results. It takes both of us working in partnership to grow the firm…and to maintain that growth in a way that ensures your firm will be sticking around for years to come.
Founder and President of LegalRise.
Are you looking to take your law firm to the next level?
You should get a reliable return on your marketing budget every month. Want to learn how to maximize the return on
your spend? Download Turning Clicks into Clients. If you want to grow your firm this free report could be the most
important thing you read this year.
What your marketing company isn't telling your law firm about turning
CLICKS INTO CLIENTS
3 Things Clients Look for On Your Google My Business Listing

3 Things Clients Look for On Your Website

Why You Have to Pay Attention to Paid Search Results

The 1 Offline Outlet Your Firm Must Pursue

The Top 3 Ways Your Marketing Firm Wastes Your Money

Why Lead Gen Websites Will Never Produce the Results You Want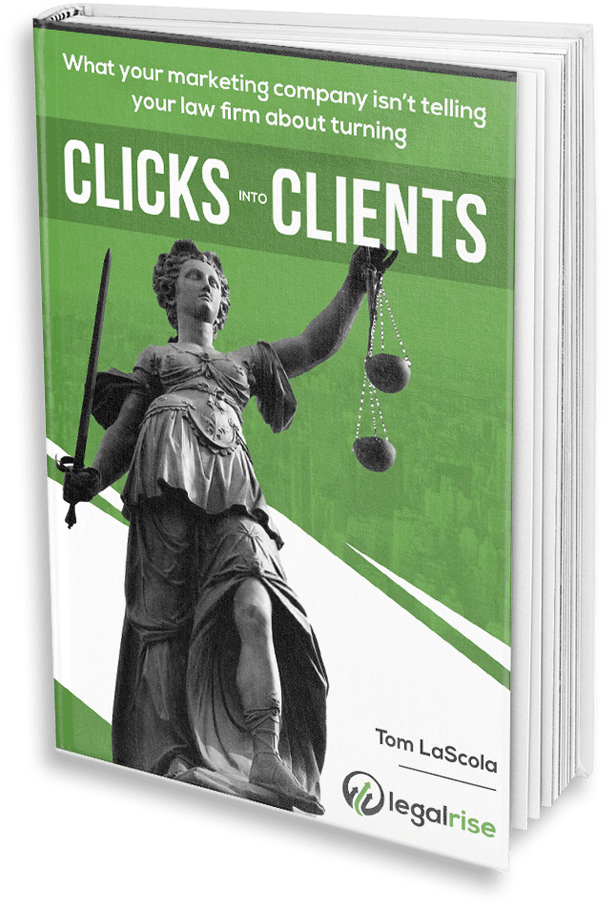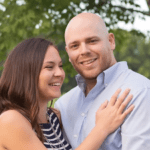 Tom LaScola
FOUNDER & PRESIDENT
I have provided effective legal marketing for law firms for over 10 years. I pride myself in my work and it shows.  I work on a no-contract basis for clients and many have remained with me for the duration of my career. Most importantly - I love what I do.