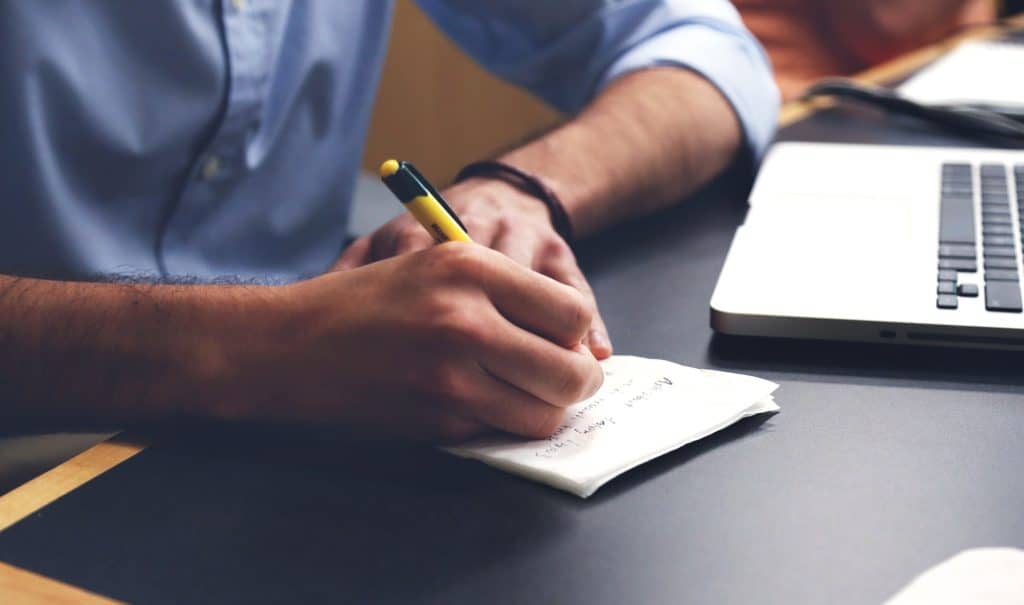 Legal Lead Gen Services: An Ethics Concern Waiting to Happen?
Last June, legal ethics authorities in New Jersey blacklisted Avvo, Legal Zoom, and Rocket Lawyer. It was something of an upset for New Jersey lawyers who may not have had any alternatives lined up for getting their names out in front of potential clients. The ruling stated the use of these sites constituted "impermissible fee sharing." It also noted the ethics board found trouble with "the very structure of Avvo's 'pay for service' programs."
This year, the State Supreme Court of New Jersey has refused to review the case.
A group called Responsive Law brought the request to review the case. Tom Gordon, Executive Director of Responsive Law, lamented New Jersey residents will now be unable to "find affordable lawyers using the same tools they use to find doctors, babysitters, and mechanics."
This statement is ludicrous, of course. Most people use Google to find these things, not aggregate lead generation sites. In fact, results from companies like Avvo can really clog up the SERPs, making it harder, not easier, for people to find the right lawyer.
Lawyers aren't really missing out either, unless they failed to respond to the loss of the tool. I am willing to bet quite a few New Jersey lawyers soon figured out the $20,000 per month they were pumping into sites like Avvo was better spent elsewhere. As I've said before, these sites provide dubious results at best, and their answer to any and all performance problems is always "spend more money."
Either way, if you're a lawyer from any of the other 49 states you'll probably want to do some thinking about whether you want to be involved in these sites, and not just because they can be a colossal waste of money. It might be worth asking yourself if they really do create ethics problems.
Whether you agree with the opinions of the New Jersey ethics board or not, it's wise to avoid putting all your eggs into the lead sharing-site basket. You never know which state will strip this marketing method away from you next. If you're an attorney with a solid SEO strategy to compliment your use of Avvo, Legal Zoom, or Rocket Lawyer then you'll come out on top no matter what happens. You can certainly hedge your bets and use them both if you have the budget and the desire to do so.
You also have the option of dropping the under-performing lead share site right now, focusing more of your budget, time, and energy on dominating all three of the search engine result types you need to generate a steady stream of inbound clients while building your law firm's brand.
It will be interesting to see if other states do end up following suit. Either way, it's important to have a plan.
Founder and President of LegalRise.
Are you looking to take your law firm to the next level?
You should get a reliable return on your marketing budget every month. Want to learn how to maximize the return on
your spend? Download Turning Clicks into Clients. If you want to grow your firm this free report could be the most
important thing you read this year.
What your marketing company isn't telling your law firm about turning
CLICKS INTO CLIENTS
3 Things Clients Look for On Your Google My Business Listing

3 Things Clients Look for On Your Website

Why You Have to Pay Attention to Paid Search Results

The 1 Offline Outlet Your Firm Must Pursue

The Top 3 Ways Your Marketing Firm Wastes Your Money

Why Lead Gen Websites Will Never Produce the Results You Want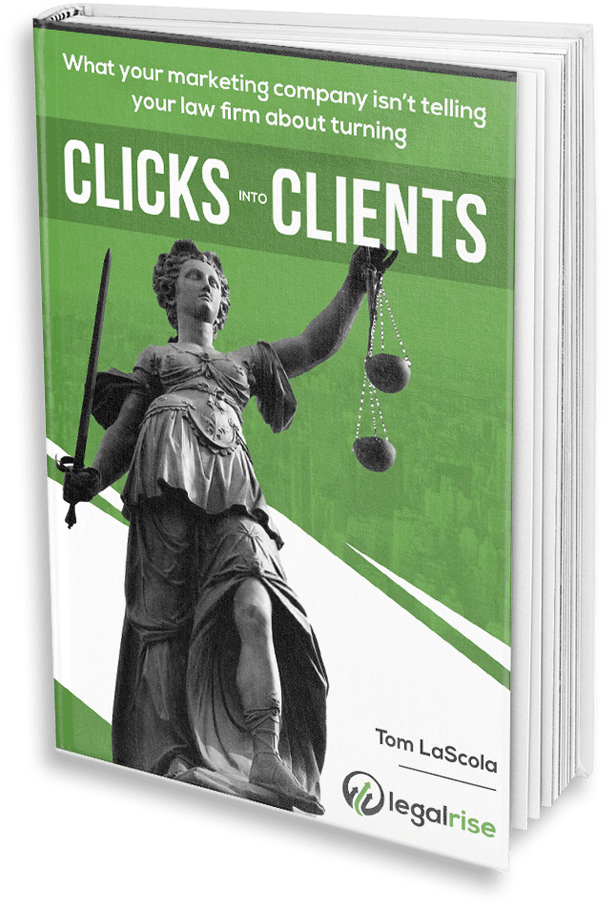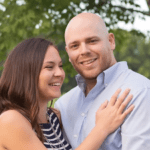 Tom LaScola
FOUNDER & PRESIDENT
I have provided effective legal marketing for law firms for over 10 years. I pride myself in my work and it shows.  I work on a no-contract basis for clients and many have remained with me for the duration of my career. Most importantly - I love what I do.