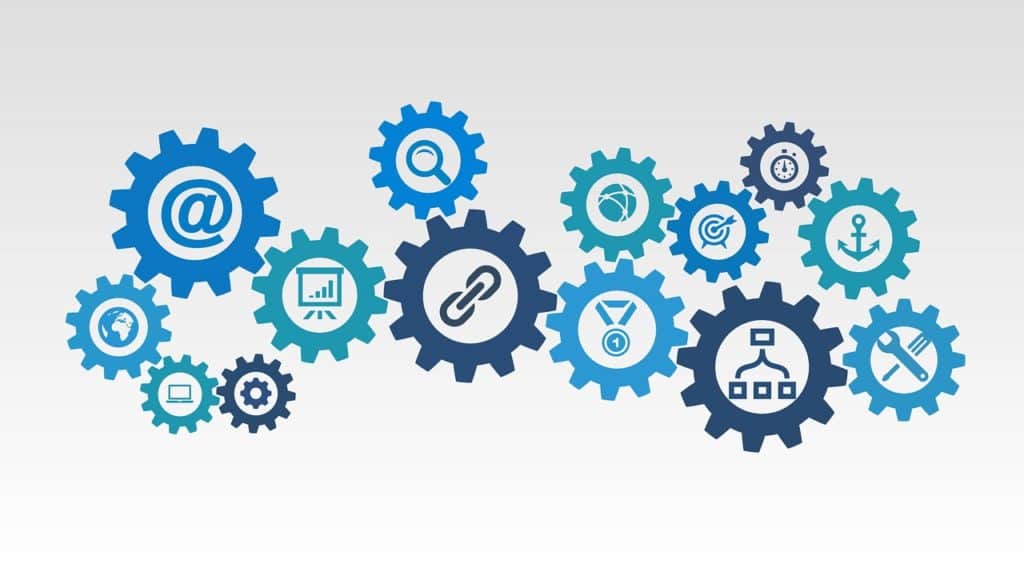 How to Tell if Your SEO Company is Failing Your Law Firm
No matter where you practice law, there are probably at least 300 SEO companies and consultants in your state right now, all competing for your business. Most make big promises while trying to sell you on lowball prices. They then proceed to put next-to-no effort into your firm's success.
Usually they try to trap you into contracts so they can collect your money month after month, too.
Here's how to tell it's time to make the switch.
They aren't helping you grow your site.
Want to rank? Your site needs to keep growing every month. New pages, new blog posts, new content. You can only do so much with your home page. If you have the standard 4-page Home, About, Practice Areas, and Contact Us site then you've got very little to work with.
Competitors who are growing their site with articles and videos are going to blow you out of the water. They're going to create more opportunities to show up on different types of search results. They're going to increase the number of times their keywords get used anywhere on their domain simply by speaking naturally and logically about topics that matter to potential clients.
Content still matters. What is your current SEO company doing to improve yours?
They are not being honest with you about what it takes to succeed with paid search.
In some cities it can take $20,000 a month (money that goes to AdWords, not to the SEO) to get a significant return on investment with paid search. Some SEOs are afraid to give those numbers to you straight. They'll try to tell you they can make do with a much smaller budget. Some will try to tell you they can do it with SEO alone.
A three-pronged strategy that hits paid search, organic search, and local search is the best way to ensure you stay visible.
They aren't acting as advisers.
I'd love to be able to tell my law firm clients that marketing their business will be fix-it-and-forget-it. Every busy lawyer I know would be happier with that.
Unfortunately, I have to let them know there are things only they can do to make their marketing stronger. I can't be there to ask clients for reviews, for example. I can't shoot their videos for them, either. An SEO who won't continue to work with their clients to encourage them to do these things is doing their clients a disservice.
They don't track or share KPIs that matter.
One of my big beef with lawyer lead gen services is the utter uselessness of their tracking. It's just impossible to know what is working and what isn't when it comes to those sites.
I want to be able to show my clients exactly what is working. How many site visitors my efforts brought them. How many phone calls, to the best of our ability to track it. Statistics that matter, as well as actions taken. And, as Forbes notes, if you can't understand the explanation, something is wrong. Overly complex explanations focusing on all the wrong things is a common smoke screen bad SEO companies hide behind to conceal the fact they're doing very little for you.
Working with an SEO consultant or firm should be an investment. It should bring in much more money than you end up spending. If your SEO company isn't able to demonstrate the return on investment it's time to move on.
They can't describe what they really do for you.
I help lawyers double their caseload.
That's what I do. Sometimes I help them triple it. That's my job. Not "increasing visibility" or "improving rankings." Those things are the means to the end of increasing my client's caseloads.
A lot of SEO companies don't want to make a bold, blanket statement like that because then they'd have to live up to it. I know I can live up to it…so I do. If you're ready to fire your SEO company now, consider giving me a call.
Founder and President of LegalRise.
Are you looking to take your law firm to the next level?
You should get a reliable return on your marketing budget every month. Want to learn how to maximize the return on
your spend? Download Turning Clicks into Clients. If you want to grow your firm this free report could be the most
important thing you read this year.
What your marketing company isn't telling your law firm about turning
CLICKS INTO CLIENTS
3 Things Clients Look for On Your Google My Business Listing

3 Things Clients Look for On Your Website

Why You Have to Pay Attention to Paid Search Results

The 1 Offline Outlet Your Firm Must Pursue

The Top 3 Ways Your Marketing Firm Wastes Your Money

Why Lead Gen Websites Will Never Produce the Results You Want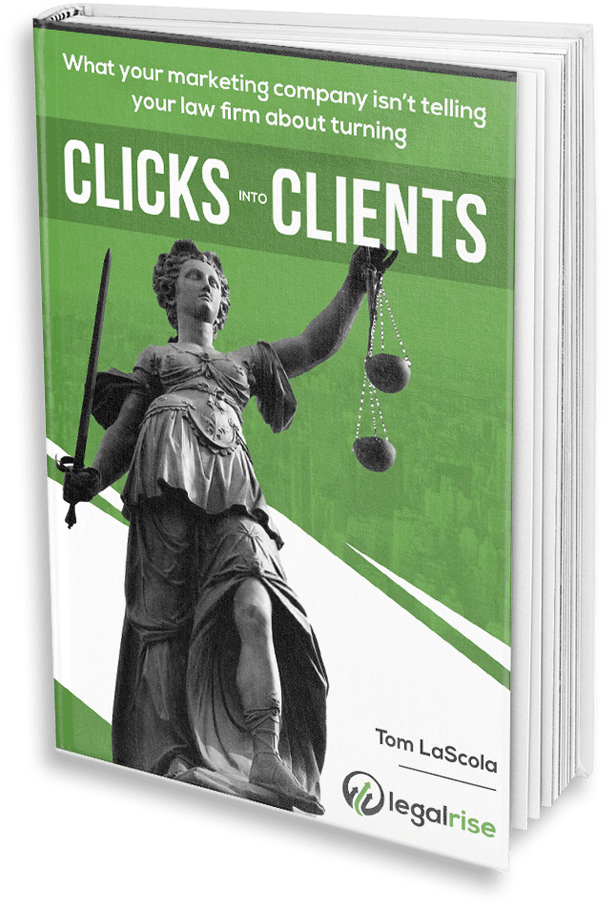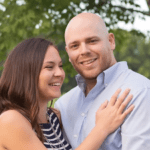 Tom LaScola
FOUNDER & PRESIDENT
I have provided effective legal marketing for law firms for over 10 years. I pride myself in my work and it shows.  I work on a no-contract basis for clients and many have remained with me for the duration of my career. Most importantly - I love what I do.