How Do Accelerated Mobile Pages Advance Your Law Firm Marketing?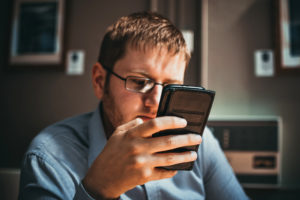 Need a clear sign that the legal industry is changing? Over half of all new clients use their smartphone or mobile device to look for a lawyer. An estimated 30% of all individuals looking for legal services are ONLY using mobile to find, research, and engage an attorney or law firm.
If these statistics haven't made you immediately want to update and improve your mobile capabilities, let me explain what this means for your law firm marketing. If your law firm doesn't have mobile-friendly marketing, nearly 1/3 of all potential clients aren't going to contact you.
Want to make sure you're the first law firm these future clients call? It's time to implement accelerated mobile pages into your online marketing plan.
Let's Start with Responsive Design
You've probably heard the term "fully responsive website." Wondering what it means?
It's the digital marketing term for a website that is able to transition seamlessly across devices and channels. When your website and design are responsive, the site can be accessed on a desktop computer, laptop, tablet or smartphone – and looks good no matter what device a viewer uses.
If your law firm hasn't built a fully responsive website, optimized content and revamped your law firm website for mobile, it's time. Moving your website to a mobile-friendly design is a key piece of your law firm SEO strategy.
As most companies have embraced tablet and mobile friendly marketing, the next step is making these mobile websites better and faster. This is where accelerated mobile pages become important.
Accelerated Mobile Pages Make Mobile Better
What's better than mobile friendly design? Turning some of your web pages into accelerated mobile pages, frequently shortened to AMPs.
Most of what makes AMPs faster than other optimized content happens on the back-end of the site. This means law firms and other businesses don't need to be overly concerned with the details, but definitely need to understand the process and outcome.
Here's what you need to know:
Potential clients that use mobile devices to look for a lawyer have a short attention span. If a website takes more than a few seconds to load, people will simply backtrack and return to the results page. So, one way to improve law firm marketing and web design is ensuring the landing page on your mobile site is speedy.
Google and Twitter joined forces to help you do that. The tech businesses created AMPs to be incredibly fast on any smartphone.
As your sorting an online marketing budget for the upcoming months, AMPs are worth the investment. You can create an AMP from content already on your solo practice or law firm website, but the type of programming language and code allowed to build AMPs usually requires work from an online marketing consultant or law firm marketing company.
AMPs Put You Ahead of the Curve
Marketing is essential to any law firm or solo practitioner. Most law firms even have entire committees and monthly meetings dedicated to business development, and a major consideration for these facets of the firm is how to best reach new clients. More and more the answer for legal marketing is the implementation of digital strategies such as law firm SEO.
Yet, most law firms are significantly behind other businesses on optimizing their websites and building mobile-friendly content. Adopting AMPs now would put you at the forefront of law firm online marketing, and provide opportunities to access a growing portion of business that other firms are missing.
Find a fantastic marketing consultant for AMP >>
Founder and President of LegalRise.
Are you looking to take your law firm to the next level?
You should get a reliable return on your marketing budget every month. Want to learn how to maximize the return on
your spend? Download Turning Clicks into Clients. If you want to grow your firm this free report could be the most
important thing you read this year.
What your marketing company isn't telling your law firm about turning
CLICKS INTO CLIENTS
3 Things Clients Look for On Your Google My Business Listing

3 Things Clients Look for On Your Website

Why You Have to Pay Attention to Paid Search Results

The 1 Offline Outlet Your Firm Must Pursue

The Top 3 Ways Your Marketing Firm Wastes Your Money

Why Lead Gen Websites Will Never Produce the Results You Want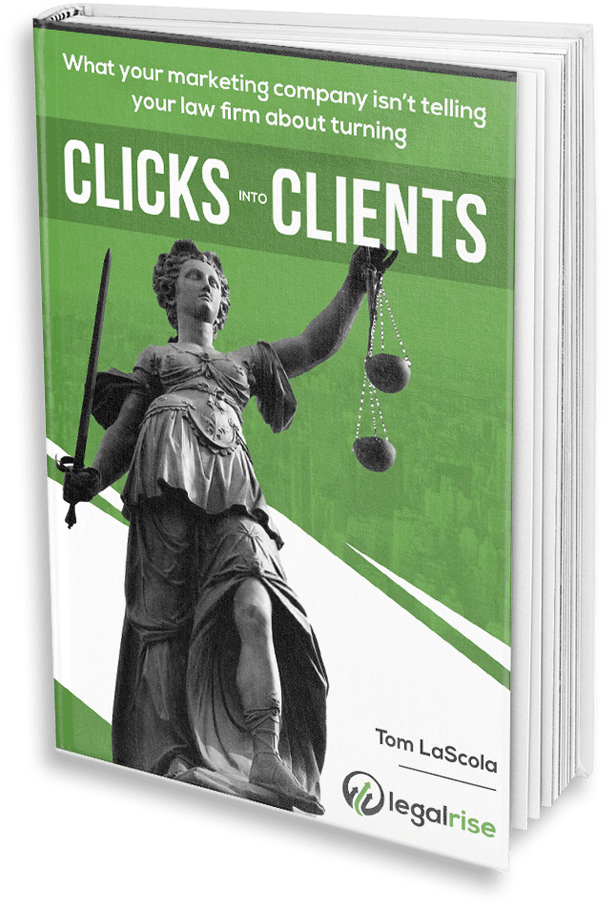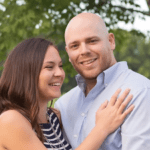 Tom LaScola
FOUNDER & PRESIDENT
I have provided effective legal marketing for law firms for over 10 years. I pride myself in my work and it shows.  I work on a no-contract basis for clients and many have remained with me for the duration of my career. Most importantly - I love what I do.