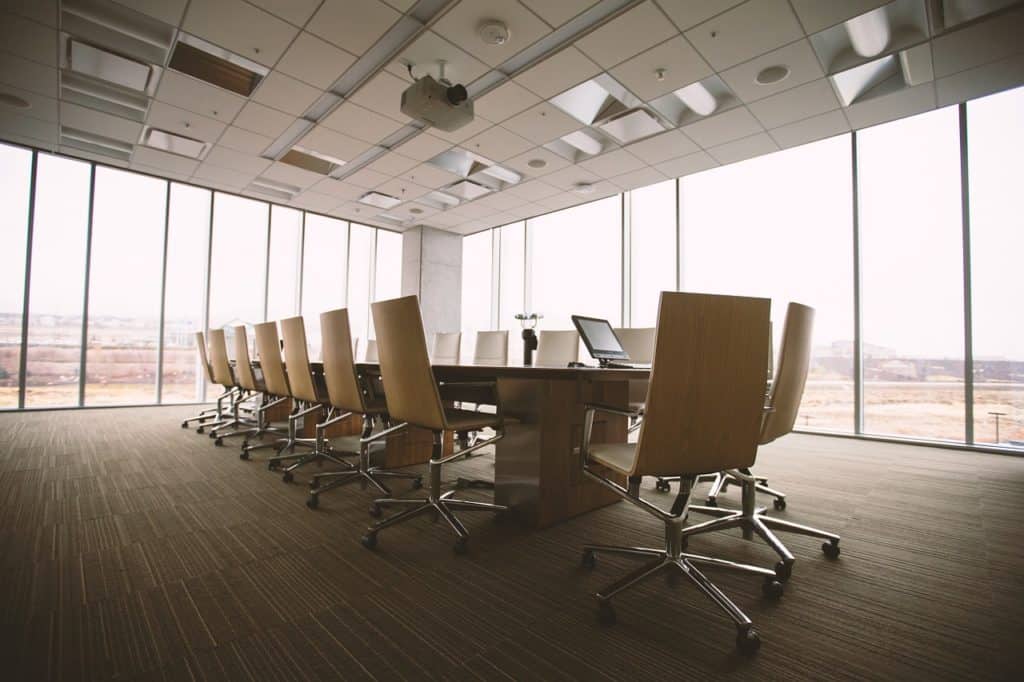 7 Reasons Your Law Firm Isn't Getting Clients
It would be awesome if lawyers could just practice law without worrying about marketing, but we all know that's not the reality. Competition is fierce, and if you don't stay on top of it you could find your firm is long on skills and short on places to practice them.
Don't fret if your phone isn't ringing as much as you'd like. Analyze the problem! See if you're currently dealing with one of the seven problems listed below.
You don't have a website.
44% of all businesses do not have websites. If you're one of them, you've got a problem. Yes, Google Maps makes it possible to get some business from the Internet without a website, but you still need to invest in one. Up to 30% of consumers won't even consider your business if you don't have a website, and that's an awful lot of people to lose.
Your website isn't mobile-friendly.
Most people are looking for you on their phones. If you're lucky, they'll click-to-call when they're done reading up on you.
Old-school static websites load slow and don't read well on tiny screens. Customers have a short attention span. If they can't load it up on their phones in 3 seconds they don't want to talk to you anymore. Thus, it's not enough to simply pick a responsive WordPress template and hope for the best. You need to get the site fully optimized for any device a customer might use.
You have a website, but it's too basic.
A website is not just a glorified business card.
It's the one chance you have to establish authority and to distinguish yourself from every other lawyer in your niche. It needs to be full of content. Ideally, this will be a mix of text content and video content. It needs to put customers at ease and help them understand you know what you're doing.
Anything you can do to convince future clients  that money spent with you is money well-spent is something you want to invest in.
You haven't been asking for reviews.
Reviews are the single biggest determinant of your Maps position. You can build all the citations you want, but you'll still end up buried beneath your competition if you're not consciously asking clients to provide reviews and making it easy for them to do so.
Asking for reviews may feel awkward, especially for lawyers. But as long as you're not offering discounts or promises in return it's perfectly ethical. Your content offers one kind of proof of competence. Your reviews offer another.
You're not using PPC.
Many clients call the first lawyer they see. They assume if the lawyer is at the top of the SERPs that lawyer must be the best.
Hard to get to the top of the SERPs if you're not using PPC. PPC results show up first now. To give yourself a fighting chance you need to work with a qualified PPC consultant who knows how to work your ad budget to best advantage.
You're throwing money at lead generation services.
Remember, you're not the only lawyer on Avvo.com. Remember, too, that tracking performance on these sites is notoriously difficult. Avvo, and services like it, create real issues for lawyers.
That $20,000 is better spent on building up your web presence. Get the help of a consultant who will be accountable to you for the results you'd like to achieve.
You've got an either-or mentality.  
It's a debate as old as the Internet. Is networking more important, or is digital marketing more important?
These days the answer is "yes."
The person you network with is going to look you up on the Internet too. You'll be judged by your web presence. And you certainly don't want to turn away all the clients who would never find you through your network. The client who is sitting in dire straits and hitting the first phone number they find is not only a client, but a source of future referrals.
You can't afford to have an either-or mentality.
Not sure how to make any of this happen? Struggling?
Contact me. I can help you bring a slew of clients through the door while freeing you up to do what you do best: defend their rights.  
Founder and President of LegalRise.
Are you looking to take your law firm to the next level?
You should get a reliable return on your marketing budget every month. Want to learn how to maximize the return on
your spend? Download Turning Clicks into Clients. If you want to grow your firm this free report could be the most
important thing you read this year.
What your marketing company isn't telling your law firm about turning
CLICKS INTO CLIENTS
3 Things Clients Look for On Your Google My Business Listing

3 Things Clients Look for On Your Website

Why You Have to Pay Attention to Paid Search Results

The 1 Offline Outlet Your Firm Must Pursue

The Top 3 Ways Your Marketing Firm Wastes Your Money

Why Lead Gen Websites Will Never Produce the Results You Want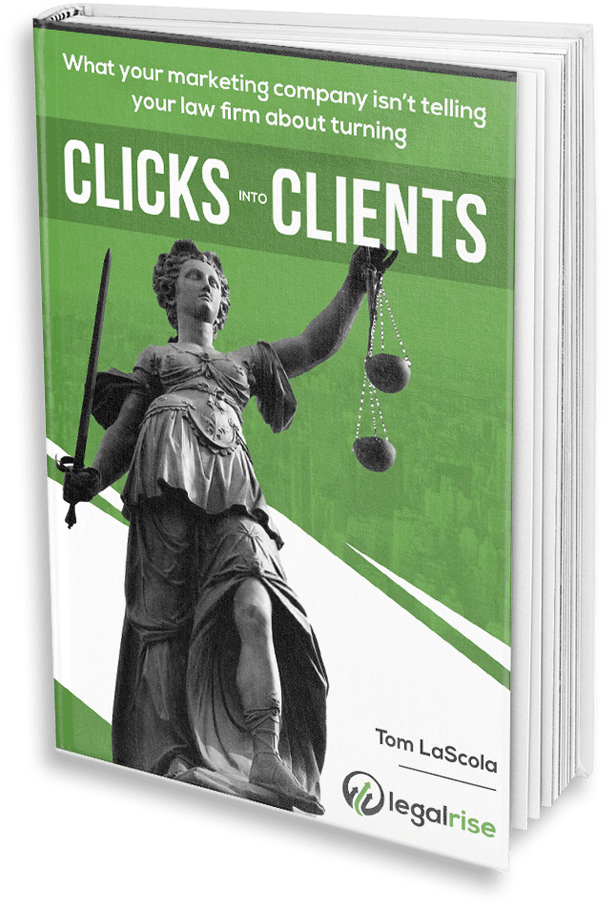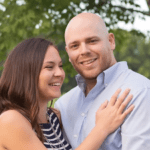 Tom LaScola
FOUNDER & PRESIDENT
I have provided effective legal marketing for law firms for over 10 years. I pride myself in my work and it shows.  I work on a no-contract basis for clients and many have remained with me for the duration of my career. Most importantly - I love what I do.