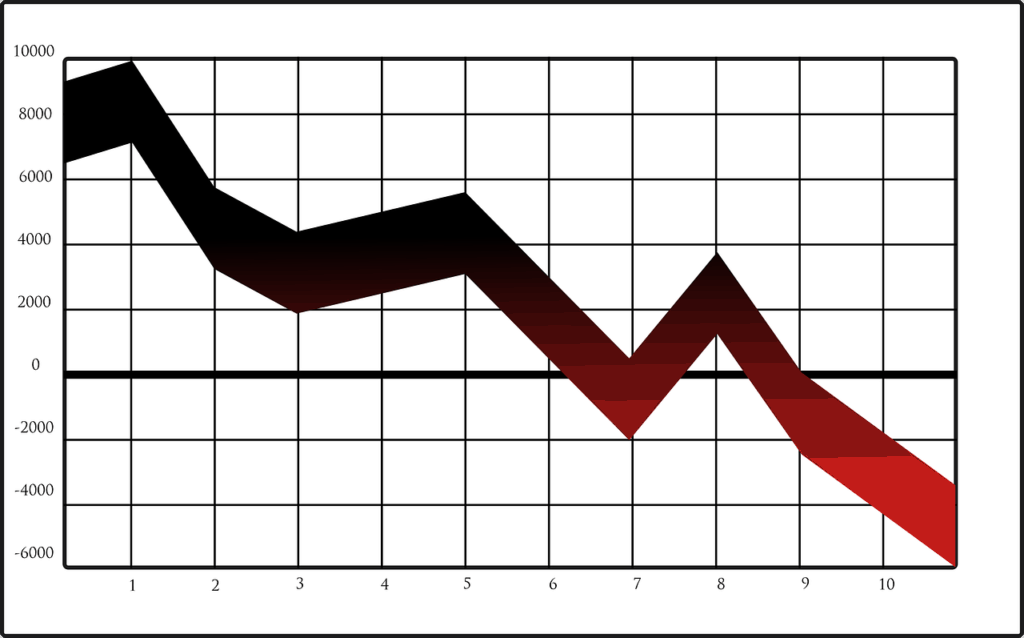 5 Secret Site Killers that Could Tank Your Firm's Traffic
SEO isn't exactly voodoo. However, it does have a lot of moving parts, stuff that happens both on the front end of your site and on the back end of your site. Drop a ball, and you won't get as many calls. And of course, fewer calls means less business means fewer reviews, which means fewer calls.
It's a vicious cycle, and SEO consultants like me exist to try to keep you out of it. Here are five things I go looking to correct once a legal firm hires me to whip their digital footprint into shape.
#1) Your site's been hacked.
Spammers are pervasive and persistent. They will attack any kind of site in their quests to spread spam. And unfortunately, you can't just let it go. It can slow down your site. It could have a negative impact on your reputation, too.
Worse, it can make Google de-index your site. Google has already removed 80% of hacked sites from search results. They do send notifications, but you don't want to wait around to receive one.
Of course, if you're not a website expert you might have no idea your site has a problem.  
#2) Your site is a glorified business card.
Creating an online business card or brochure is just bad strategy. A site that's full of deep, rich content is good for robots and people alike. Home, About, Practice Areas and Contact Us are starting points. You can't let your site end there.
By the way, a beautiful design should take a back seat to beefing up the content. You don't want an ugly website, but a site designed on a basic customized WordPress frame is fine. You can spend the money on customized web design later if you want to, but don't make the mistake of believing a web designer is the answer to all your marketing problems.
#3) Your site has content, but you never update it.
Content, sadly, is not a fix-it-or-forget-it proposition.
Adding content to your site serves as a "freshness" ranking signal.
Beyond that, more pages means more chances to show up in the search results. Let's say you're a criminal defense lawyer. Five solid, useful articles about marijuana defense offer five separate chances to show up in the SERPS, versus the typical "one" that might be branching off your "practice areas" menu.
And, of course, there's always the chance someone who visits your site will click around and stay awhile if you've given them some reason to do so. A visitor who sticks around is a visitor who is way more likely to hire you.
#4) Your site lacks a solid internal linking structure.
Internal linking creates important ranking signals. Pages in your website need to link to other pages in your website. You gain these opportunities as you create content, but some people miss them and forget to add the links in.
Internal linking tells Google certain pages are important, gives Google hints about how in-depth your site is, and helps users get around.
#5) Your site is working against your citations.
Citations are local SEO ranking signals. They're the name, address, and phone number entries for your law firm on sites all over the web. It's best if they match exactly. If your contact information or your footer lists your physical address differently than Google My Business, Yelp, or YP.com you're creating a problem.
It's a problem that's easy to fix, but it's also a problem that's easy to overlook if you don't eat, drink, and breathe SEO.
Need help?
You've already got a zillion things to do. If working on your website routinely falls to the bottom of your priority list, I can help. I'll attend to all the details that keep your site visible, all to the goal of making sure you get even busier with paying clients. I'm here to help your practice succeed, so shoot me a line any time.
Founder and President of LegalRise.
Are you looking to take your law firm to the next level?
You should get a reliable return on your marketing budget every month. Want to learn how to maximize the return on
your spend? Download Turning Clicks into Clients. If you want to grow your firm this free report could be the most
important thing you read this year.
What your marketing company isn't telling your law firm about turning
CLICKS INTO CLIENTS
3 Things Clients Look for On Your Google My Business Listing

3 Things Clients Look for On Your Website

Why You Have to Pay Attention to Paid Search Results

The 1 Offline Outlet Your Firm Must Pursue

The Top 3 Ways Your Marketing Firm Wastes Your Money

Why Lead Gen Websites Will Never Produce the Results You Want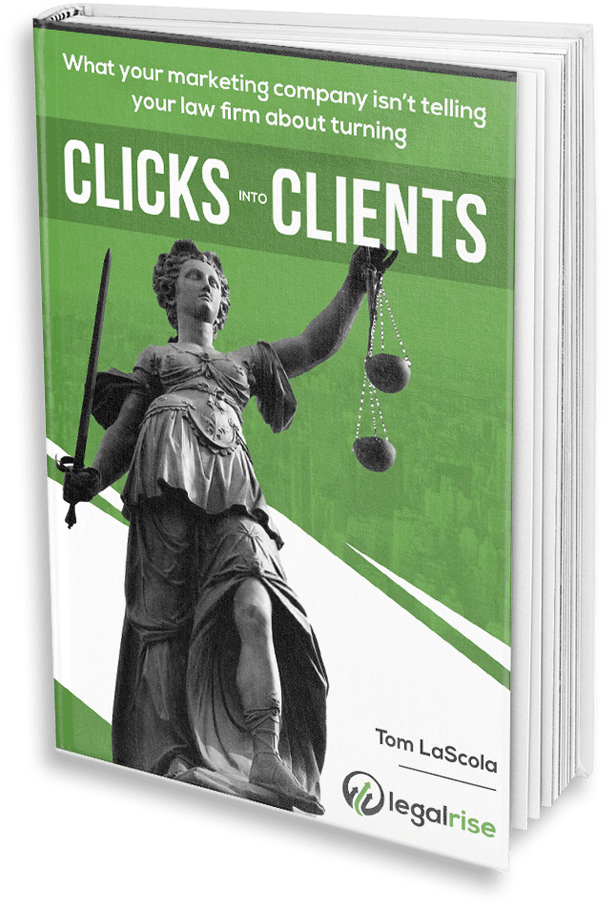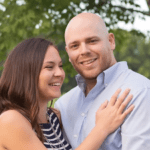 Tom LaScola
FOUNDER & PRESIDENT
I have provided effective legal marketing for law firms for over 10 years. I pride myself in my work and it shows.  I work on a no-contract basis for clients and many have remained with me for the duration of my career. Most importantly - I love what I do.