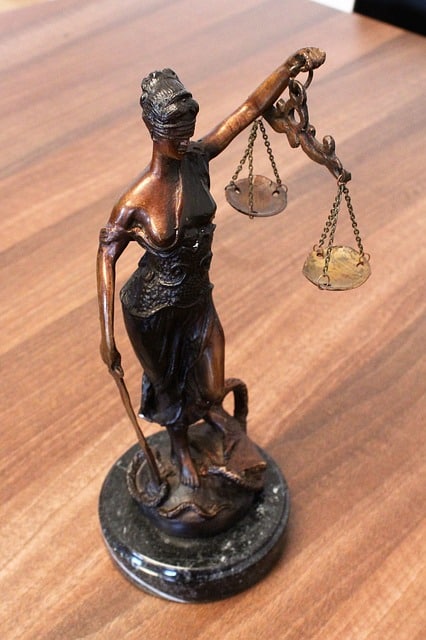 4 Reasons to Choose a Legal Marketing Specialist
There are thousands of digital marketing agencies, SEO consultants and web designers out there. And since ideally you'll be busy working on cases, you'll need to partner with one of them if you're going to grow your firm.
Only a handful of us specialize in serving lawyers and only lawyers. Most agencies take anyone, from your law firm to your local tree service. And this matters. Partnering with a consultant who sticks to working with law firms carries some distinct advantages for any practice.
Awareness of Advertising Ethics
I've taken the time to study what I can and can't say when marketing your firm. While I encourage every one of my clients to pay attention to what I'm placing on their websites, I want you to have the peace of mind that comes with knowing I'm not going to land you or your firm in hot water by saying something that shouldn't be said.
This frees you up to focus most of your time, energy, and attention on your cases.
Awareness of How the Practice of SEO Could Impact Your Firm
They're still out there: companies who will take your money and then indulge in a bunch of "black hat" tactics. They might win your firm a short-term boost, but Google will catch on eventually. Then your rankings plummet and you're left playing catch-up.
Worse, some of the link farms or websites the black hat guys try to target have reputations that are so bad or content which is so suspect that any association with them whatsoever could make your firm look less trustworthy and professional.
An Understanding of What Makes Your Clients Tick
Selling legal services isn't like selling soap, or interior design. Clients who are coming to your door are at a turning point in their lives. They're scared, or they're angry. They're hoping for reassurance.
I am very aware of this mindset when I craft your content. I speak directly to it. Every word choice I make is designed to convey professionalism, expertise, and confidence.
An Understanding of How to Make You Stand Out in a Competitive Industries
This isn't an easy time to build a law firm. Competitors are literally everywhere. In some major metropolitan areas you could find yourself competing with a hundreds of firms just like yours.
You need someone who has a proven competitor analysis strategy that works for your industry, and an understanding of how both paid and unpaid search marketing can be leveraged to put you at the very top. You don't have time for "good enough" marketing, not if you want to get found.
A Bonus Reason
Legal marketing specialists like me like lawyers like you. I'm sympathetic to the problems you're facing while you try to stand out. I care about what you're trying to accomplish and who you're trying to help. The impact of this attitude is subtle, but I think it's still there. For one thing, it means I tend to work harder for my clients than average SEO professionals ever do.
Want to see how I can make a difference for your firm? Call LegalRise to schedule a consultation today.
Founder and President of LegalRise.
Are you looking to take your law firm to the next level?
You should get a reliable return on your marketing budget every month. Want to learn how to maximize the return on
your spend? Download Turning Clicks into Clients. If you want to grow your firm this free report could be the most
important thing you read this year.
What your marketing company isn't telling your law firm about turning
CLICKS INTO CLIENTS
3 Things Clients Look for On Your Google My Business Listing

3 Things Clients Look for On Your Website

Why You Have to Pay Attention to Paid Search Results

The 1 Offline Outlet Your Firm Must Pursue

The Top 3 Ways Your Marketing Firm Wastes Your Money

Why Lead Gen Websites Will Never Produce the Results You Want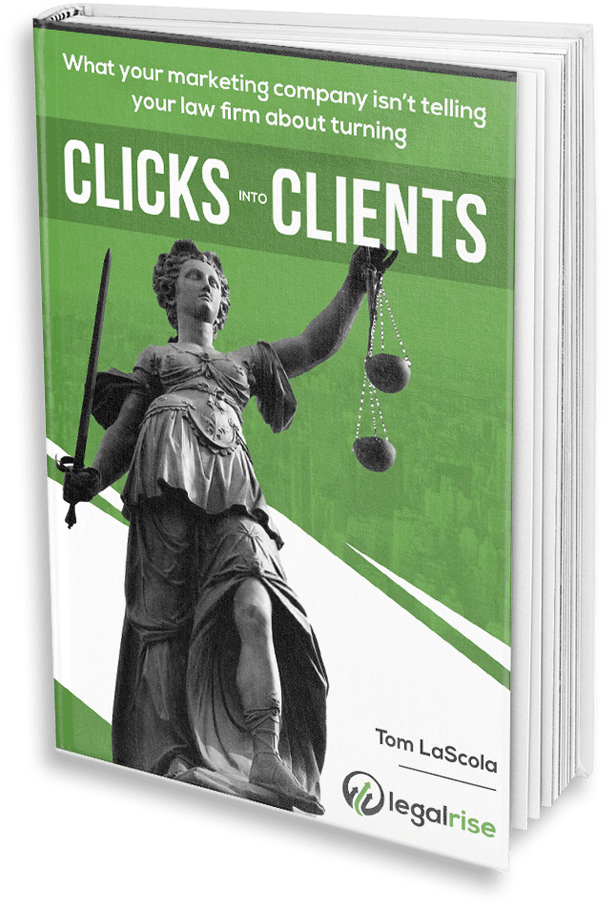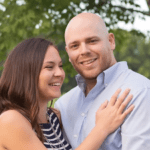 Tom LaScola
FOUNDER & PRESIDENT
I have provided effective legal marketing for law firms for over 10 years. I pride myself in my work and it shows.  I work on a no-contract basis for clients and many have remained with me for the duration of my career. Most importantly - I love what I do.